Explore Editor Interface
Introduction
Start the editor from WordPress Dashboard > Appearance > YellowPencil Editor. The editor has a simple interface, designed in a way that everyone can use.
The Right Panel
You have to use the right panel to edit for the selected element.
Right Panel – Before Select The Element: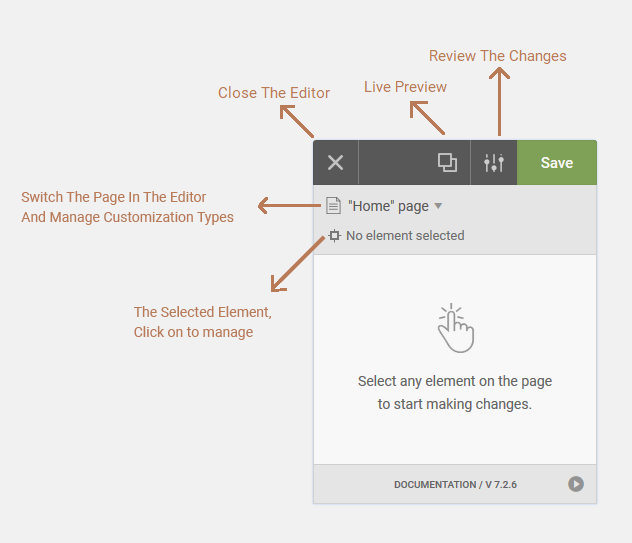 Right Panel – After Select The Element:
As you can see, when an element is selected, all available CSS properties appear there.
Right Panel – Text Properties:
All CSS properties about the text are available here. You can edit as you want.
Right Panel – Customization Types
You can change the current customization type, manage and, reset by using this tool.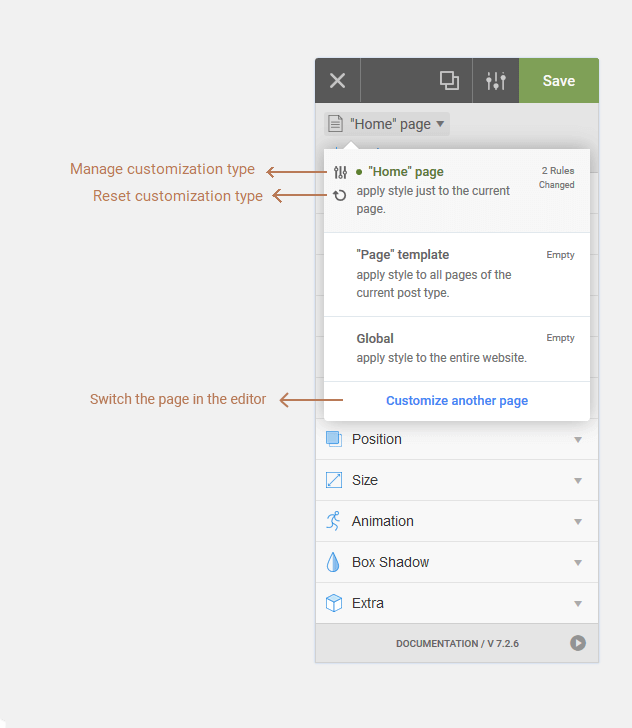 Right Panel – Switch The Page In The Editor
Click on the current page title, to change the page, use visitor view and use custom URL to open in the editor.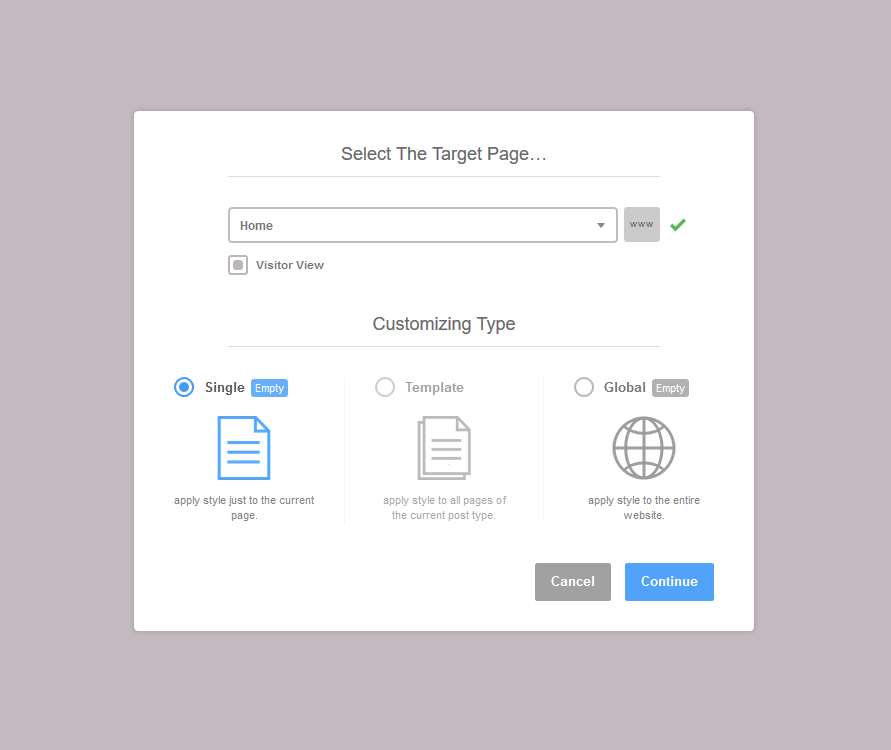 The Selected Element
Click on an element to selecting an element, the element will be covered with a solid blue border.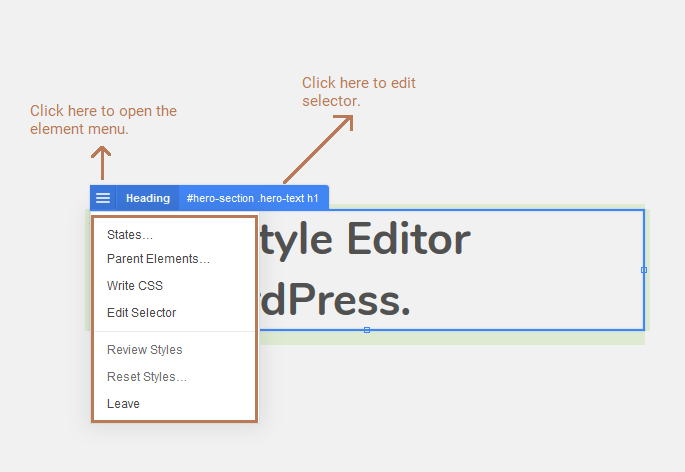 The Left Bar
The left bar includes useful tools and extra features.
Left Bar – Tools & Features
All the features and tools in the left bar are listed below with a brief description.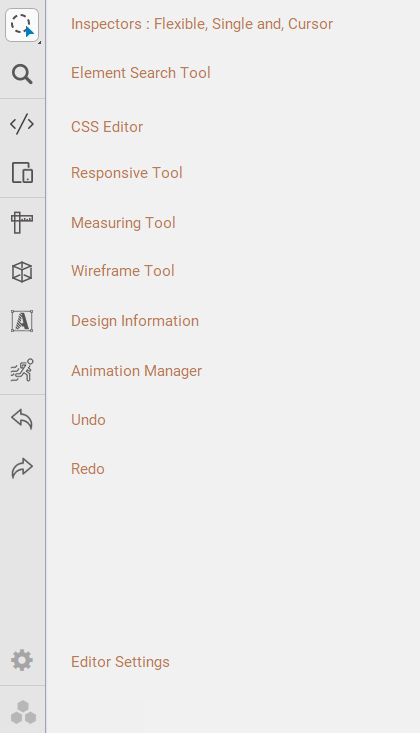 Left Bar – Options
Some settings for the live editor, the plugin options are in the WordPress Dashboard > YellowPencil page.
Was this article helpful?