How To Switch The Page In The Editor?
Introduction
You can easily switch pages in the editor by clicking on the current page heading in the right panel.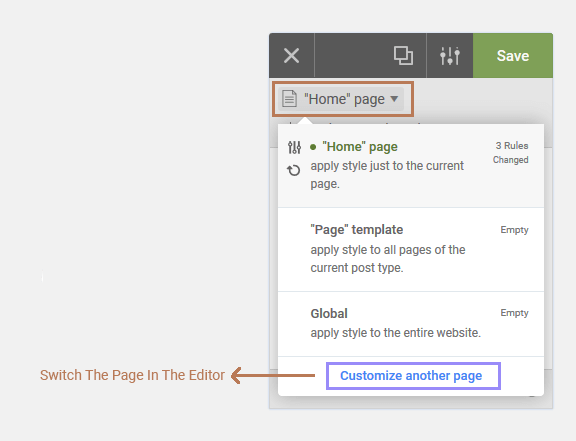 Switching The Page
When you click the page heading, you will see a popup as in the following screenshot: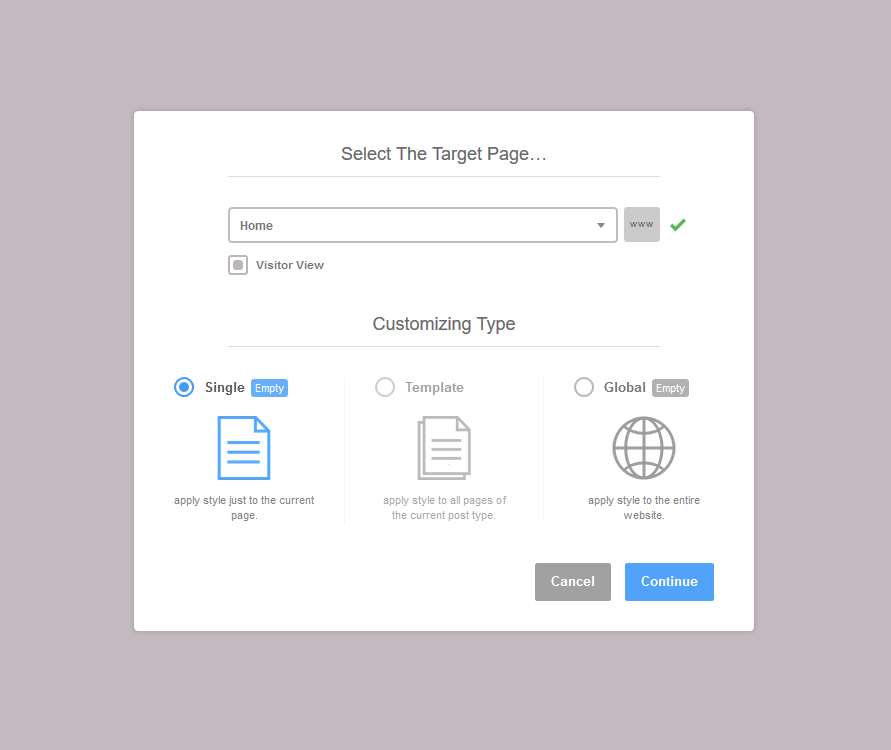 Selecting The Target Page
You can switch the current page by selecting a new target page by using the select list or typing your custom URL. Click on www icon to type a custom URL.
Visitor View (Visitor Mode)
You can use the visitor view to show the target page as a non-logged user.
Example: If you want to edit a page that only available for non-logged users, you must use the visitor view.
Selecting The Customization Type
you can see how many styles in the customization types and whether the page was previously edited or not.
Was this article helpful?