Live CSS Editor
Introduction
There is an excellent CSS Editor for those who would like to code! You can type your CSS code or interfere generated CSS codes in real time.
How To Open CSS Editor?
Open CSS Editor from the left panel by clicking the code editor icon. When you open CSS editor, the editor automatically generates a selector and CSS comment for the selected element if an element selected, in this way you can start coding directly.
We recommend you to take a look at
this article
before start coding CSS.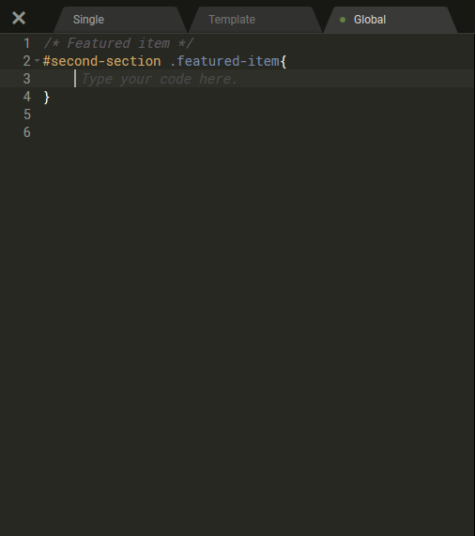 You will see the customization type tabs on the CSS editor, be sure you are coding in the correct customization type. Take a look at
this article
to learn how customization types are work.
Write CSS For The Selected Element
Also, you can open CSS editor from the right-click menu and start coding from the right-click menu. Open The selected element menu and choose Write CSS.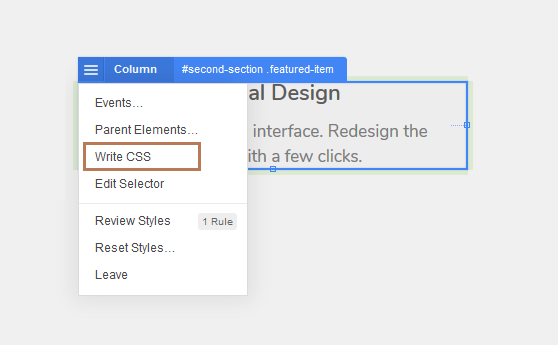 Was this article helpful?