Explore Selected Element Interface
Introduction
Click on an element to selecting an element, the element will be covered with a solid blue border, and other selected elements will be covered with a blue dotted border as the following screenshot.
The default element inspector may select more than one, take a look at this article to learn how element inspectors work.

Let's Get To Know The Selected Element
Here is a basic interface of the selected element.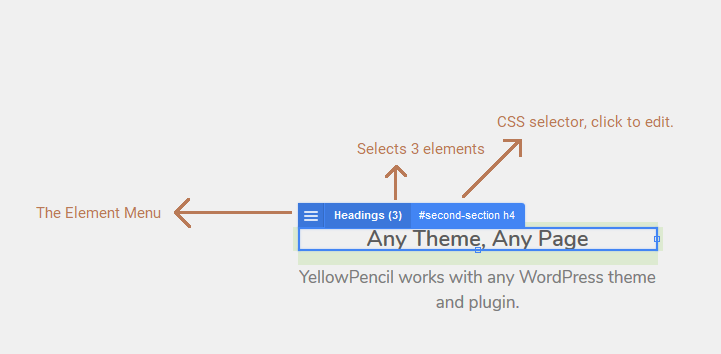 The Element Menu
Right-click to the selected element or directly click the menu icon to open the element menu.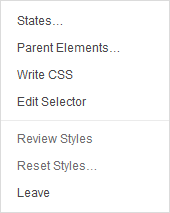 Leave: leaves the element selection.
Visual Element Tools
Was this article helpful?