Transfer The License To Another Website
If you've already activated your license on a site (including localhost setups), and are moving your site to a new domain, or aren't using the old site anymore and would simply like to use the plugin on a new website, you'll need to deactivate the license from the previous site first, and then remove the plugin fully from the previous site.
The screenshot below shows where you can deactivate your purchase code registration. Then after you deactivate, you'll be able to use it again on your new site.
In the WordPress dashboard, click YellowPencil > Product License.
Click Unlink License button.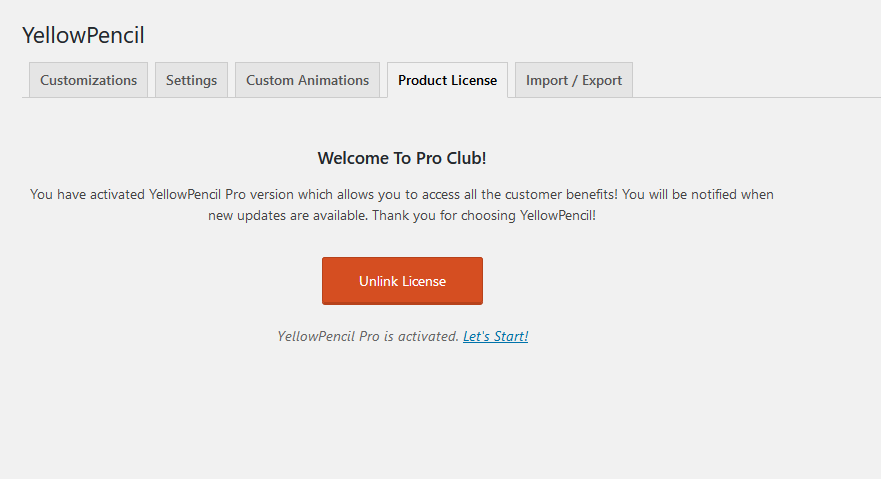 Was this article helpful?