Activate & Deactivate License
A license is provided once you purchase YellowPencil Pro, The license code can be found on the CodeCanyon downloads page.

You need to activate the license after install pro version to get automatic updates.
Activate License
You need to log in your Envato Account to activate your copy.
In the WordPress dashboard, click YellowPencil > Product License.
Click Activate YellowPencil Pro button.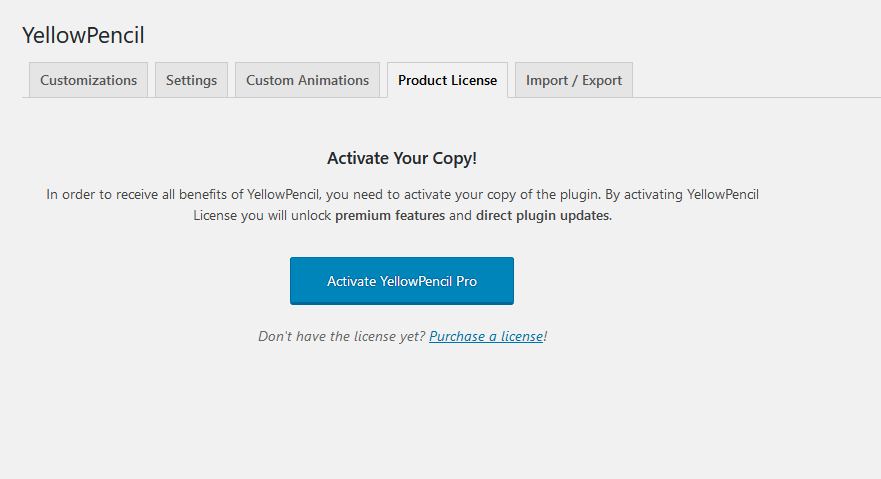 You can deactivate the license again by clicking Unlink License button.
Was this article helpful?