Managing Changes On Entire Website
You can manage all the changes you made with YellowPencil from a single page efficiently. Go to WordPress Dashboard > YellowPencil > Customizations.
If you have questions about customizing types, please check
this article
to learn how this work.
You can review, edit, or delete all the changes you've made with YellowPencil.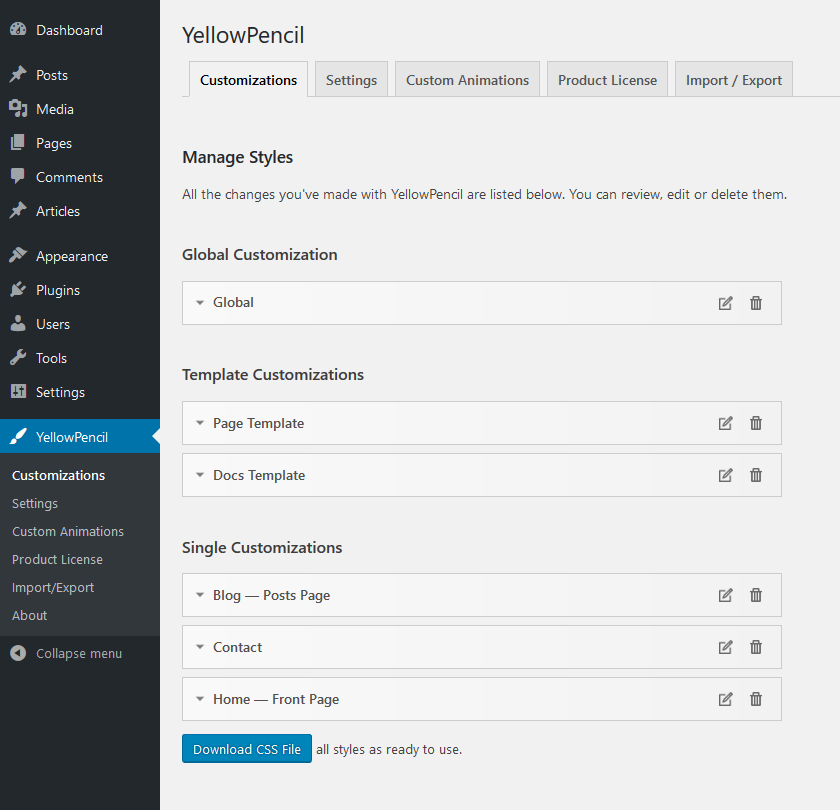 Also, you can see CSS codes by clicking on the customizations as the following screenshot: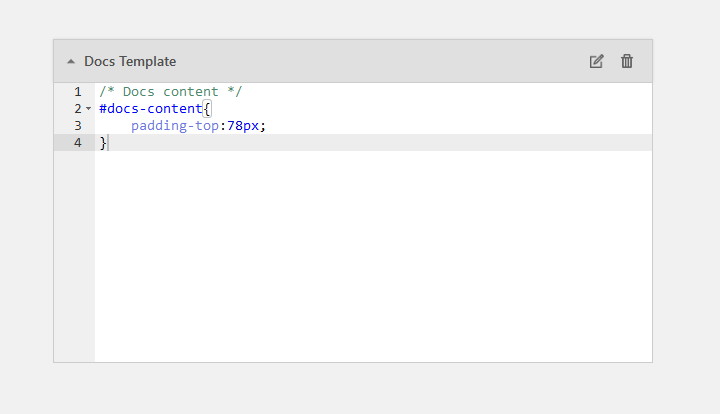 Was this article helpful?