Export & Import Plugin Data
YellowPencil stores all data in the database.
You can export and import plugin data easily from WordPress Dashboard > YellowPencil > Import/Export.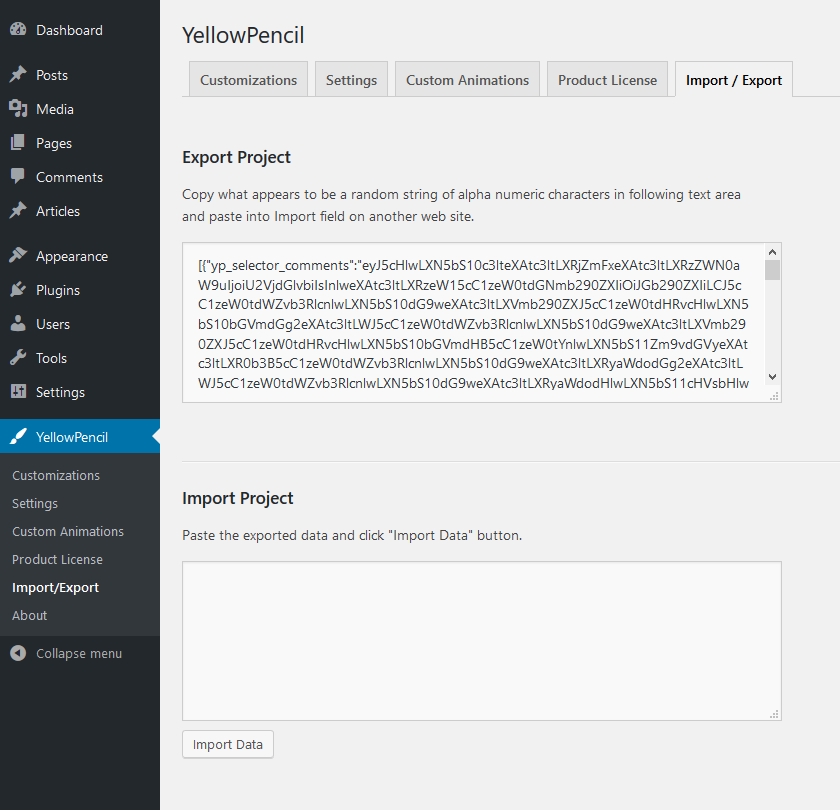 As shown in the screenshot above, this is the compressed plugin data. Please don't try to import CSS code directly by using the import tool. You can import CSS codes by using the CSS editor tool.
You can copy exported data and save to your machine as a backup.
Was this article helpful?