Animation Generator
Introduction
Animation generator tool allows you to generate (CSS3 keyframes) animations visually. A lot can be done with unlimited imagination.
You can open this tool from right panel > animation > Create animation button.
Get To Know Animation Generator
Check the image below to learn how the tool works: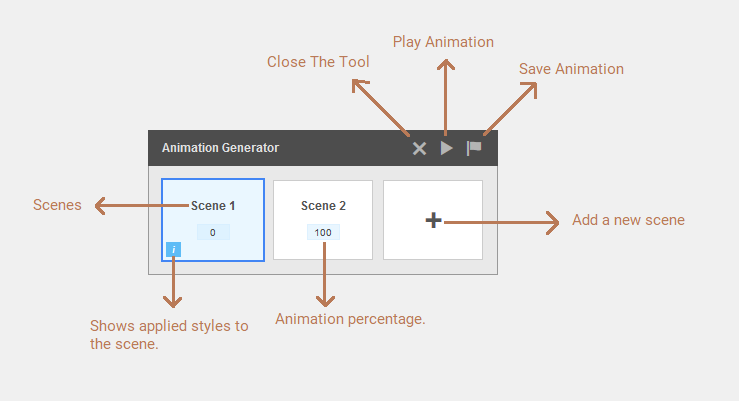 Manage Animations
You can delete generated animations in WordPress Dashboard > YellowPencil > Custom Animations. You are not able to re-edit the generated animations.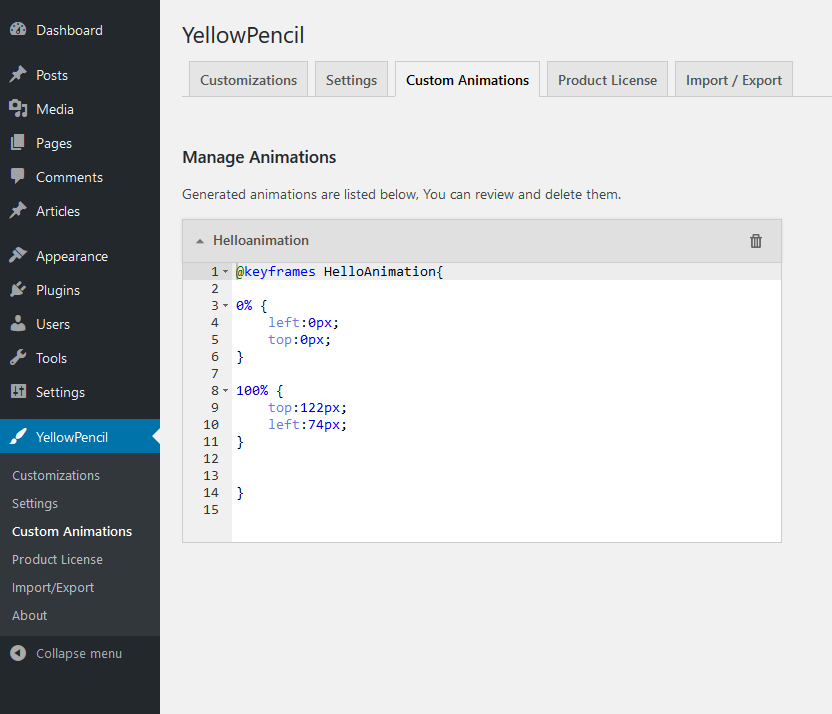 Animation keyframes are not available in CSS editor. You are not able to re-edit animation.
You can adjust animation delay, duration and other settings after by using the
animation manager tool
after creating your animation.
Creating An Animation
Watch the screencast at below: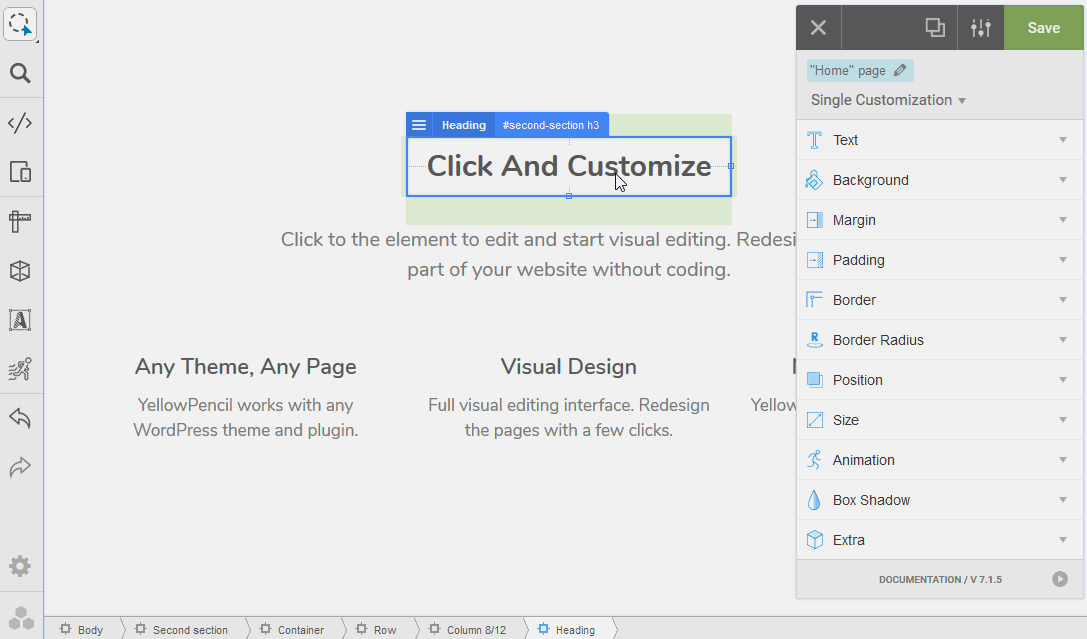 Maximum six scenes can be added.
Was this article helpful?